We're committed to help you progress towards your goals. Your growth matters to us most.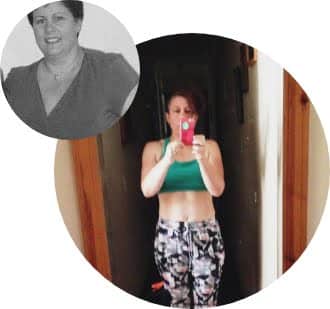 Sarah
I have participated in the Never Diet Again 12 week programme – my journey has been epic ! I have gone from 116kg : after my 3rd child in 2012 ( Jodi and her Team got me on a plateau at 111kg : 2013) now I'm 85kg and in clothing that I haven't looked at since I was a teenager!
The team at The Hypnotherapy Clinic have been supportive and instrumental in this life changing experience! I believe the MP3 support is crucial and pivotal in the success of this of this adventure – to start with I listened to them every night : you can't change 30 years of habits without some major reinforcement!
I have discovered that food was my shield/armor and escape: any emotional response resulted in eating ! I was morbidly obese, in excruciating pain (unstable pelvis) and very unhappy – not that you would know because I would just eat !! Acknowledging these forces at work in my life and then dealing with them through the hypnosis was extremely powerful.
The monthly maintenance sessions are important in ensuring continued success and reprogramming food thought processes over the change in seasons – I liked to hibernate in winter and eat accordingly! The local family run gym has become my new favourite place as opposed to the golden arches last year !!
Thank you for helping me find myself and my life again!
Christine
I started my journey depressed but not knowing why and discovered a self love, inner peace and growing confidence. I no longer use to food to make me feel happy. I now have tools to cope with unconfortable situations and to make my family a happy tight knit bond.
*stock image used for privacy reasons
Kirsty
I have lost 17-18kgs and gone from a size 20 to a 14-16, I'm more aware of what I'm eating, portions. I don't beat myself up for eating something not so healthy and full of calories however I do make sure l enjoy it! I have tried new recipes with ingredients I would have never tried before.
I'm more mindful and like the way I look in my clothes.
A story of self love, inner peace
and growing confidence.
From being trapped in guilt to
seeing the zest in life.
Leisa
Weight Loss: 2.5kg in 4 days!